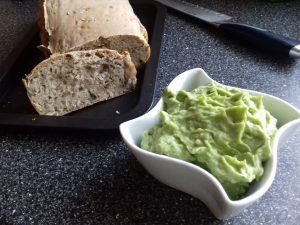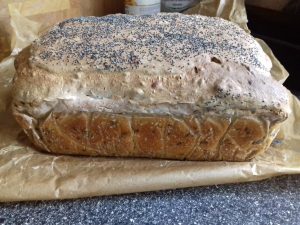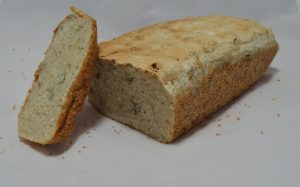 Nowadays there are hundreds of sorts of breads. Which to choose? Of course the healthy one… Obviously not the one that on the ingredient list would have vegetable fat for example rapeseed oil- refined- bad for us as it is damaged because it was brought to a very high temperature causing acroleins to be produced, cacinogenic substance, so why adding it to bread in the first place. We would have emulsifiers and palm oil very often too. Many commercial bakeries add chemicals to their bread just to make it taste better and look better. Why do we need that in the bread at all? That is a good question.
What would you say if I tell you that you can make your bread, just like you wish, adding only natural ingredients, safe and good for your body, especially your gut, because that is where we get our health from- from our gut.
I love baking my own homemade sourdough bread. I have been doing it for over 2 years now and I am glad I still am. The nourishment it brings with every slice is just incredible and you can not find such bread in the commercial produce. I would like you all to challenge yourself and bake such bread putting any ingredient you like. I love adding seeds, like poppy seeds, sunflower seeds or pumpkin seeds and dry fruit like apricot or plum. The recipe you can find in the Recipe section. Good luck!